Everglades Challenge 2012
Monday, March 5, 2012
After a quick breakfast we got underway by about 6AM. The wind was still from the north but had moderated overnight. We had an extremely pleasant sail across Charlotte Harbor and down Pine Island Sound.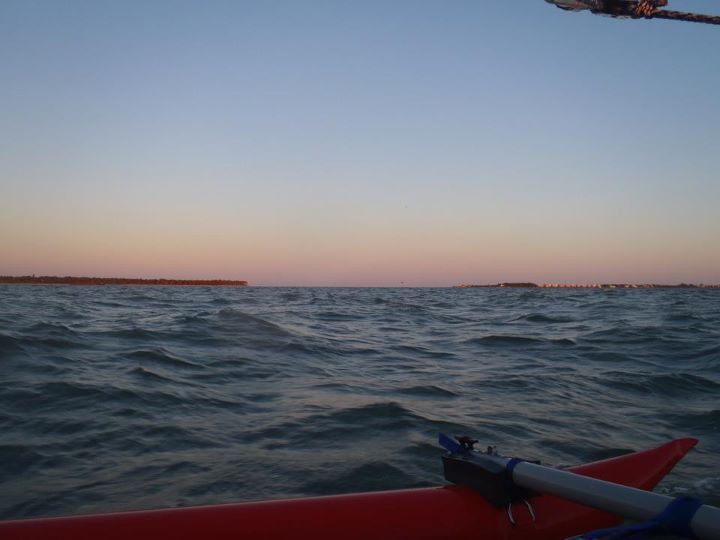 Sunrise over Charlotte Harbor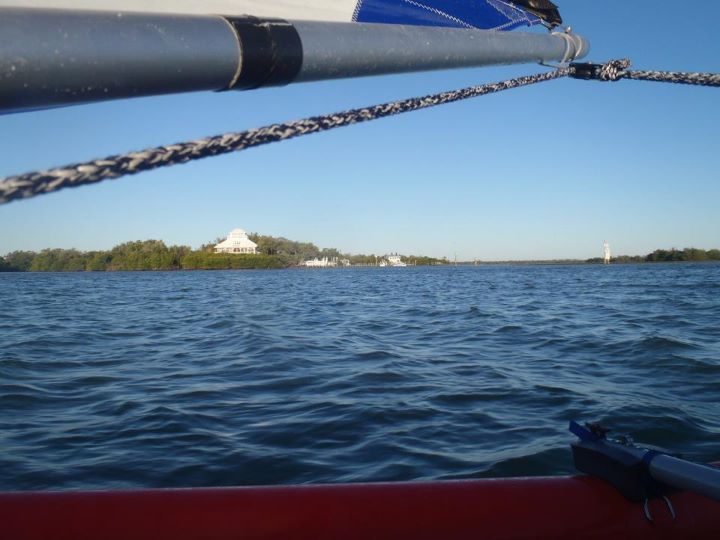 Cabbage Key
The easy sailing ended at the southern end of Pine Island Sound. The wind was shifting to the NE and to get out of the Sound and around Sanibel Island we had to make two tacks. At this point the wind was also starting to get quite light and we broke out the paddles and motorsailed under the Sanibel Island Causeway.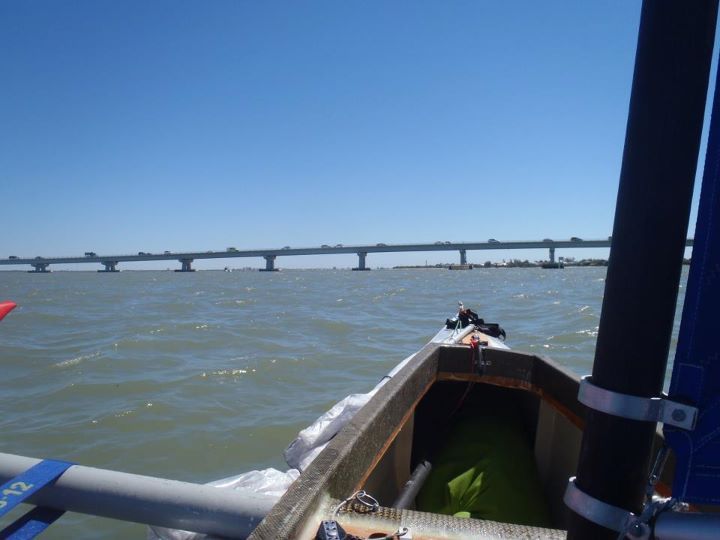 As we neared Point Ybel LeatherLungs in his CLC Northeast Dory rowed past us.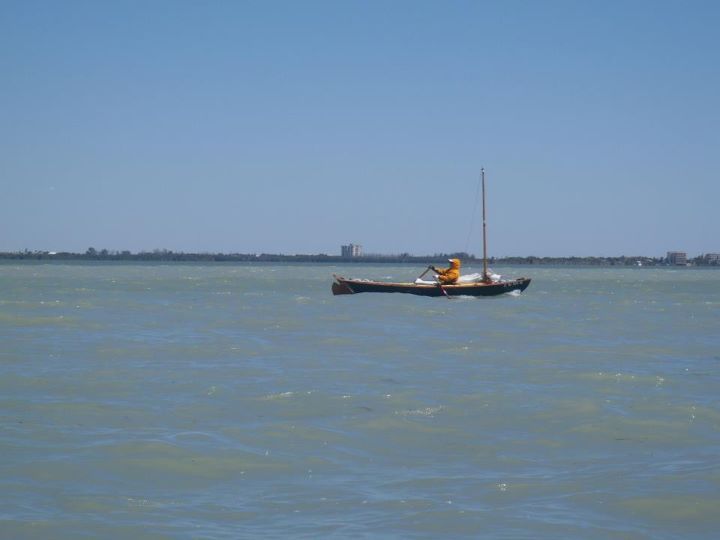 For the next couple of miles we traveled close together sometimes sailing and sometimes paddling or rowing. For the rest of the afternoon the wind was very light and we did a lot of paddling.
Eventually we pulled away because we could paddle and sail at the same time and he could only do one or the other.
By late afternoon the wind began to fill back in, now from the east. We decided to once again take the route through Caxambas Pass to Gullivan Bay. In the best case scenario we hoped to make it to Panther Key which is where we camped on Monday night during the 2011 Everglades Challenge. We enjoyed the lights of the high-rise condos on Marco Island while we enjoyed a pleasant sail towards the pass. We made the turn into the pass and were able to continue sailing. It was nearing midnight and we decided to stop for the night. We tied up to the mangrove of Fred Key, had a bite to eat, and settled into the boat for a quick nights sleep.
This ended up being our highest mileage day; we covered about 75 miles in 18 hours.