2012 Everglades Challenge
Thursday, March 8, 2012
After a short 5 hours of sleep, we had some breakfast and got the boat loaded up. This was a new and interesting experience since the tide was going out and the boat was about 4 feet below the level of the chickee. We got it done and began paddling up the Harney River. I have heard that if you time it right, it is possible to ride the rising tide up the Harney River, then make the turn and ride the falling tide down the Shark River... We did not have that experience :) As we fought the tide up the Harney River, we also were fighting a persistent east wind. We were hoping that when we turned into the Shark River we would be able to sail and have a break, but that only turned out to be half true. We did sail, but the tide was now coming up, which meant the current was against us.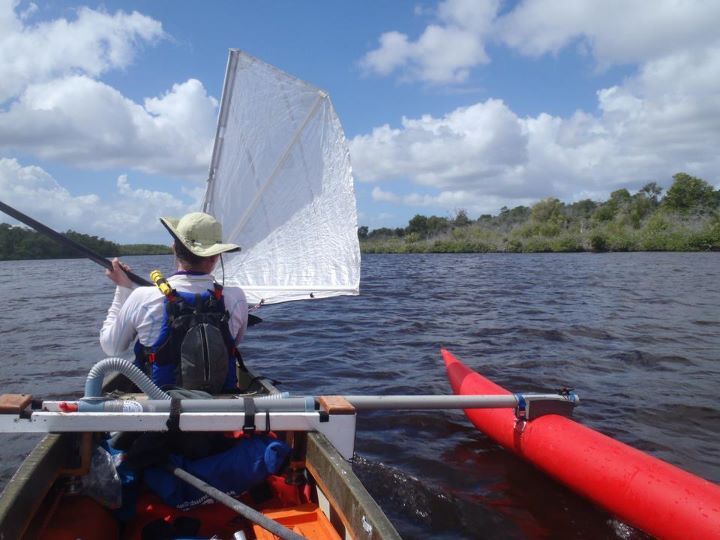 Shark River
Instead of a break, we had to keep working to maintain forward progress. As we neared the end of the Shark River, we had to consider our next course. We could put our large sail rig back up and try to sail across Whitewater Bay, or continue paddling down the Joe River. We were both feeling pretty beaten down by the constant howling east wind, and we did not feel that we would be able to even paddle through the pass into Whitewater Bay. Instead, we headed SSW across Oyster Bay towards Joe River.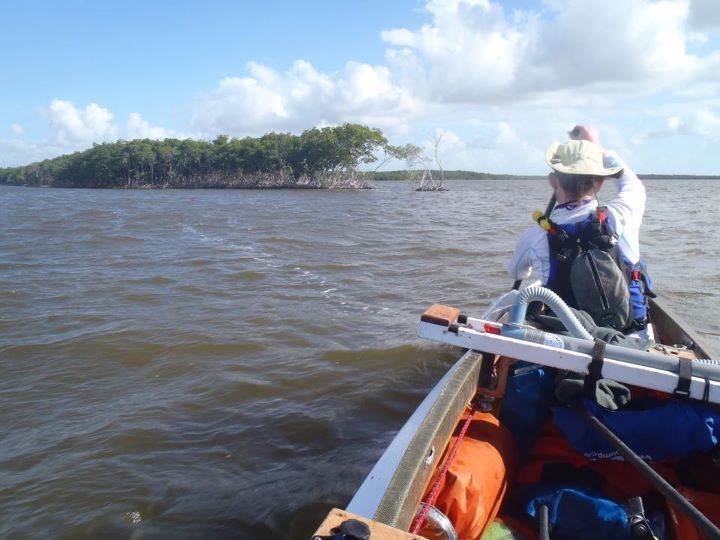 Oyster Bay mangrove
Joe River was a beautiful stretch of water and a fairly pleasant paddle.
Taking a break on Joe River
At the end of Joe River is about a 4 mile stretch where we need to paddle due east across the bottom of Whitewater Bay. We were more than a little apprehensive about what this stretch of water would be like. Fortunately, by the time we got there, the wind had settled down significantly, and the waves were no issue either. We made the crossing without incident and paddled through Tarpon Creek into Coot Bay.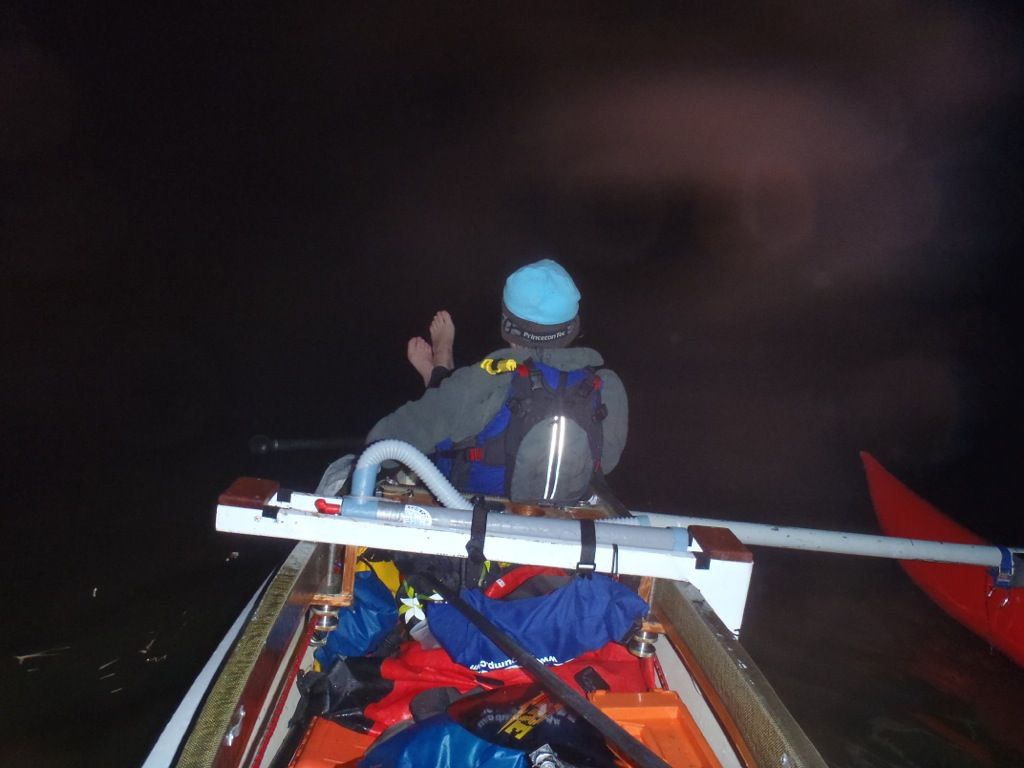 Toes up in Coot Bay
Following Coot Bay is the three mile long Buttonwood Canal. The canal was featureless, but protected from the wind and we made great time on our final stretch into CP3. We hit the checkpoint at about 11:30PM and while Emily checked us in and set up the tent, I unpacked our gear and pulled the boat up and out of the way.
We ate a nice hot dinner then settled down for the night.
At the boat ramp in Flamingo