2012 Everglades Challenge
Friday, March 9, 2012
This morning, I slept in. Emily got up on time and watched a big group of kayakers leave for Key Largo. They had arrived the previous day and had a little "stealth party" in the fish cleaning station where we were "stealth" camping.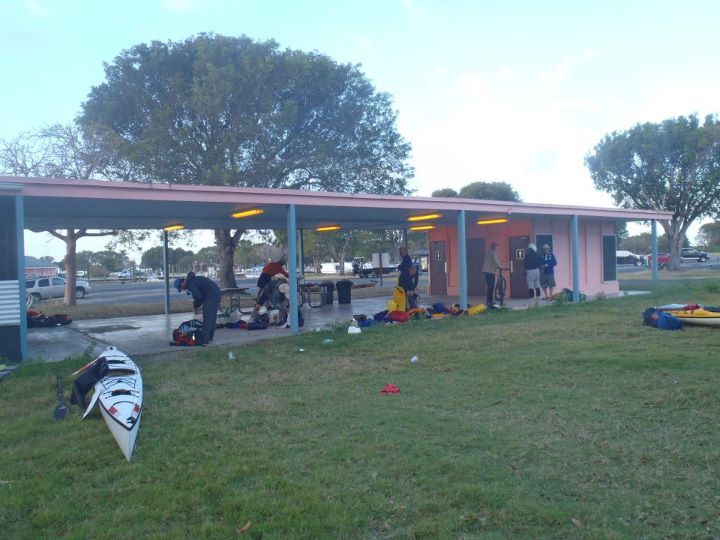 I finally roused myself out of the tent and Emily brought me coffee and a muffin from the marina store. We finished our breakfast, the got to the task of completing the portage. After a few trips, we had everything repacked on the saltwater side.
As had been the case the past few days, the wind was still 15 to 20 mph from the east. We of course had to paddle east. We paddled away from Flamingo and entered Tin Can channel.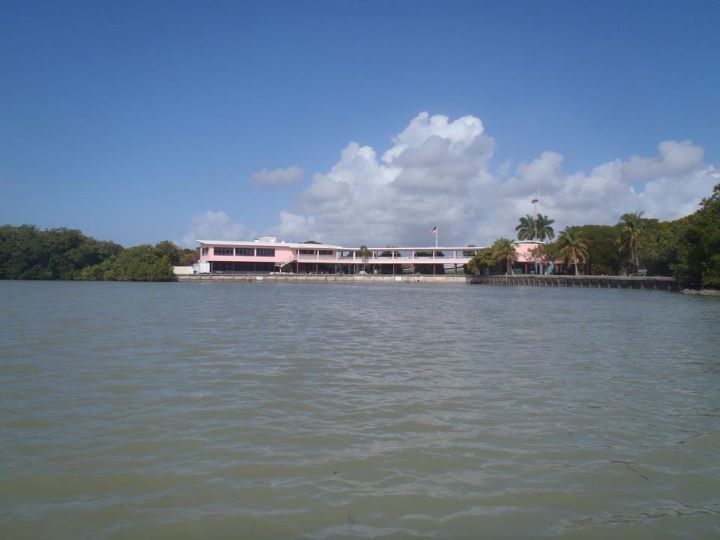 Ranger Station at Flamingo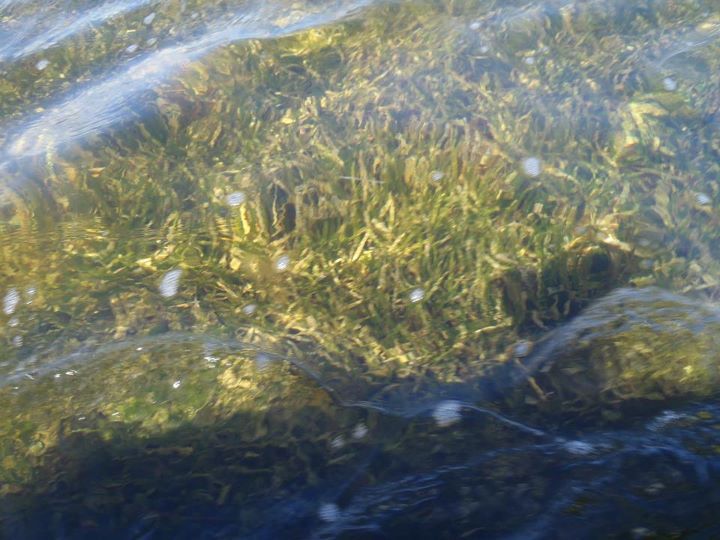 Not much water in Florida Bay
The six miles from Flamingo to Buoy Key were extremely difficult. The persistent east wind combined with the very shallow water of Florida Bay caused a significant amount of current which also slowed our progress. After what felt like forever, we paddled into the lee of Buoy Key and took a break.
Our next goal was Dump Keys, a pair of small islands with a small pass between them. These looked like they would be a great place to tie up if you needed to catch some sleep in the middle of Florida Bay.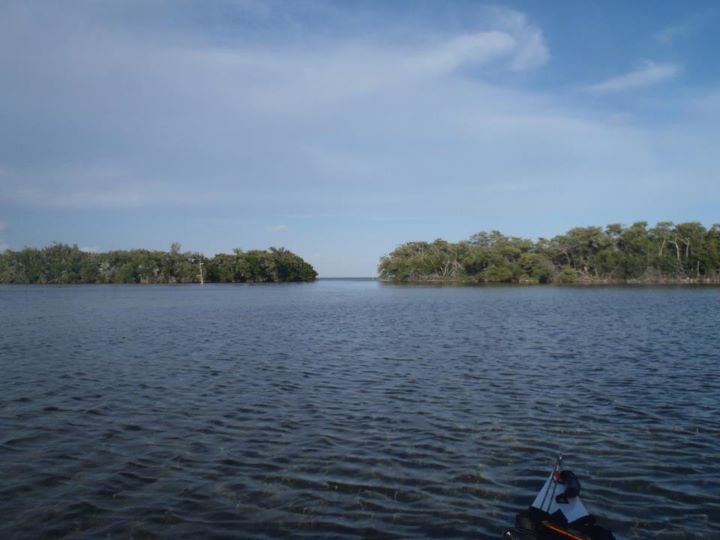 Approaching Dump Keys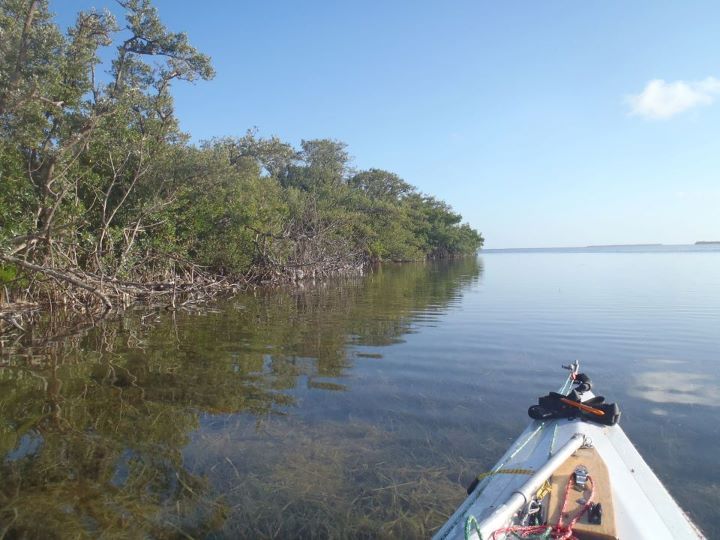 In the lee of Dump Keys
At this point, we decided to take the northern route through Crocodile Dragover. As we paddled northeast towards Big Key, the sun set and the wind started to abate.
Sunset on Florida Bay
We again appreciated the hours of looking at Google Earth and drawing detailed routes as we were able to stay in the channel and avoid the extremely shallow mud and weeds that border it.
Once we made it out of Crocodile Dragover, it was a straight shot ESE to the finish. By now the wind was almost calm and our speed picked up. Our next break was in a small gap in a sand bank south of Park Key. From there we started to see the lights of the Keys. The highlight was a fireworks show we could see way off in the distance to the southwest. The lights steadily got closer and we took one last break at the north end of Shell Key. This was the home stretch, just under 3 miles to go. As an added bonus, the wind had shifted and we actually put our 1M downwind sail up for a little while.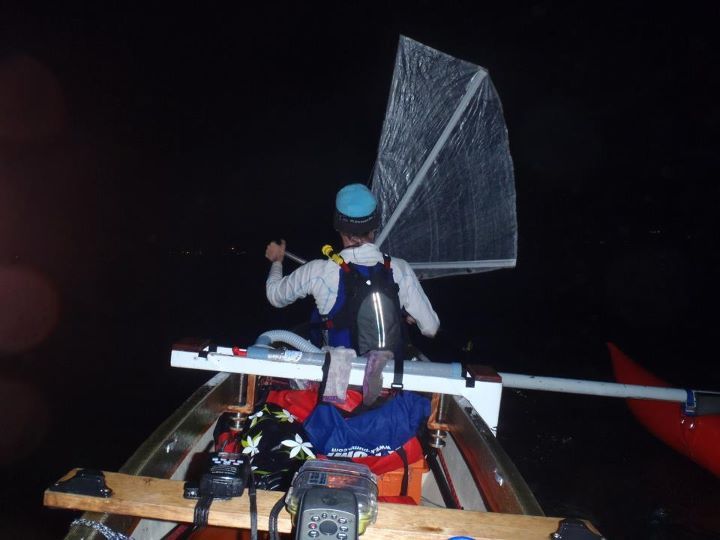 Final approach to Key Largo
We could soon see the individual buildings and lights of Key Largo! At this point, I started to wonder how accurate my waypoint for the finish was... I was a little worried about not being able to find Bay Cove in the dark. Fortunately, my waypoint was accurate, and we landed on the beach at 2:15AM on Saturday, March 10. We did it!
FINISHED!